DIOCESE CONVENTION: June 23-26
---
We are EXCITED about our upcoming convention – there will be high praise, spirit-filled preaching, and uplifting activities for all ages from 2 to 92! REGISTRATION IS NOW OPEN! By registering, we will be better prepared to plan for your arrival and other accommodations. We want to offer you the BEST service possible!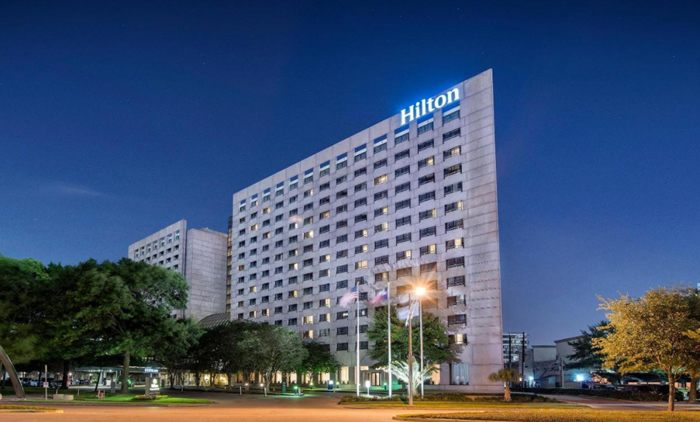 Book Your Hotel for …
The Southwestern Diocese Convention slated for June 23 thru June 26, 2022 (Thursday thru Sunday)…..
The cutoff date (May 28, 2022) is fast approaching. If rooms are available beyond the cutoff date, they will be at an unnegotiated rate ranging from $60 to $80 more per day… Please make your reservations now !!!
Location:
Hilton Houston Post Oak by the Galleria
2001 Post Oak Boulevard
Houston, TX 77056

Rooms/Lodging:
* Room rate is $127.53 (tax is included)
* The negotiated room rate is available 3 days prior to the scheduled session through 3 days after the session. (June 20th – June 29th)
* All rooms have mini-refrigerators – Microwave is not provided or available for request (microwave is available on 1st floor).
* Upon your arrival & check in – "incidentals" which covers (damage to rooms, movie request, ability to request room service, parking assessment) are $50 per day for room needs + $10 per day for parking.
– if no incidentals are needed, ensure you make option known at check-in.
— if items are needed later, cash payment at front desk will be due upon any request
– for drivers, best practice is to pay upon arrival at front desk for the number of days needed for parking which will eliminate a parking fee which will be due upon checkout.
* If securing room with cash, "incidentals" will be automatically included without option, however; refundable at checkout less any usage.

Misc:

* Complimentary Wi Fi in all guest rooms.
* Handicap accessible rooms are available, but limited – make request known when making reservations.
* Parking is leveled and covered ($10) per day/night.

Reservations:

* If for any reason you need to cancel reservations, please do not contact the Hotel.
Contact Deacon Anthony Tucker (901 569 5576) or Pastor Rodney Magee (713 725 5801).
* Reservation block is open and can be made now.

For phone call reservations:
Please call 1-855-680-3239 or 1-713-961-9300 and ask for "SWD1" group rate.

For online reservations:
The link is: www.my-event.hilton.com/iahwshh-swd1-7631a3d8-f82b-42c7-8c7d-5f905f97f55b/
or
Go to houstonpostoak.hilton.com and enter your desired check in/out dates … enter group rate code "SWD1" when prompted.

Cutoff Date:
Due to current COVID, state and local guidelines, expansive cut-off dates are being utilized more frequently within the Hotel industry. All reservations must be made by
Sunday, May 28, 2022.
The hotel will continue to accept reservations from guests after this date, however, rooms will be at the prevailing rate and subject to availability.

For any questions or needed clarity, don't hesitate to contact me. We are looking forward to your If for any reason you need to cancel reservations, please do not contact the Hotel. Please contact for following individuals.